Music should no longer depend on corporations. Fans can help musicians do what they love directly. The community is tired of the monopoly of major labels, idiotic copyright laws and a system of distribution of funds under which only "a select few" can really exist. The rest have to earn money some other ways. Therefore within the CatchTheRecord ecosystem the "Sound Family DAO" is being created.

This is a label of experimental, modern classical and acoustic music. Also a community of sound professionals from different spheres. We don't providing a publications on streaming services what killed the future of musicians to receive income from listening to their music. Our label offers artists income only through direct interaction between fans and the artist in crypto world - still the last stronghold of freedom and common sense (that's why there is so much scam in it now). But regulators are coming...
Also it will be released a special application where people can listen the music of our artists and earn native ecosystem tokens. The label takes 10% of collected from NFT-services funds. All this is written in a smart contract and is visible to everyone. Every cent. Crypto is now frankly at the bottom - the best time to develop and create projects. Which is exactly what we do.
So, today we has an awesome news for you! "Sound Family DAO" made a 1st official release: [Catch The Crackle - The Raw Tape]. It is a 3-rd studio full-length album from this artist. Long ambient/downtempo lo-fi story about what is happening around us now. The album consists of melodies and rhythms created with the help of a cassette tape recorder and other sources passed through it. Also in the music are author's field recordings as a sound effects, atmospheres and samples of military conversations from the chronicles.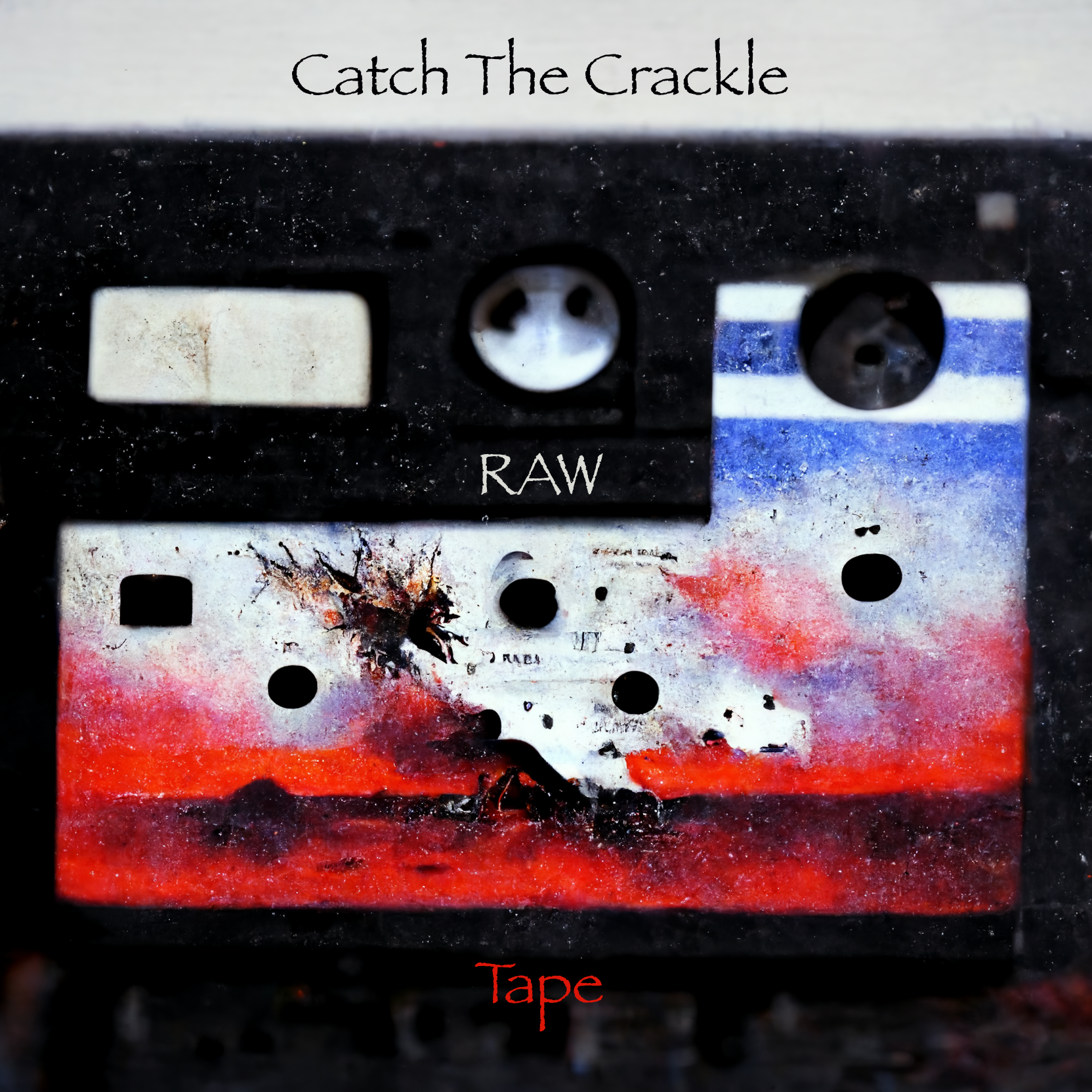 For this event, we are releasing a special fan-nft collection on the Solana network consisting of 60 arts made with help of a neural network. Pictures can be minted for our native ecosystem token $SREC (Sound Recording Coin) which is being actively airdropped now and everyone can essentially get these fan arts for free (not counting the commission in the Solana network).
Publisher: "Sound Family Dao" [Meta-Mouse Media].
September 29, 2022.

Album Cover - Neural Network.
Bye