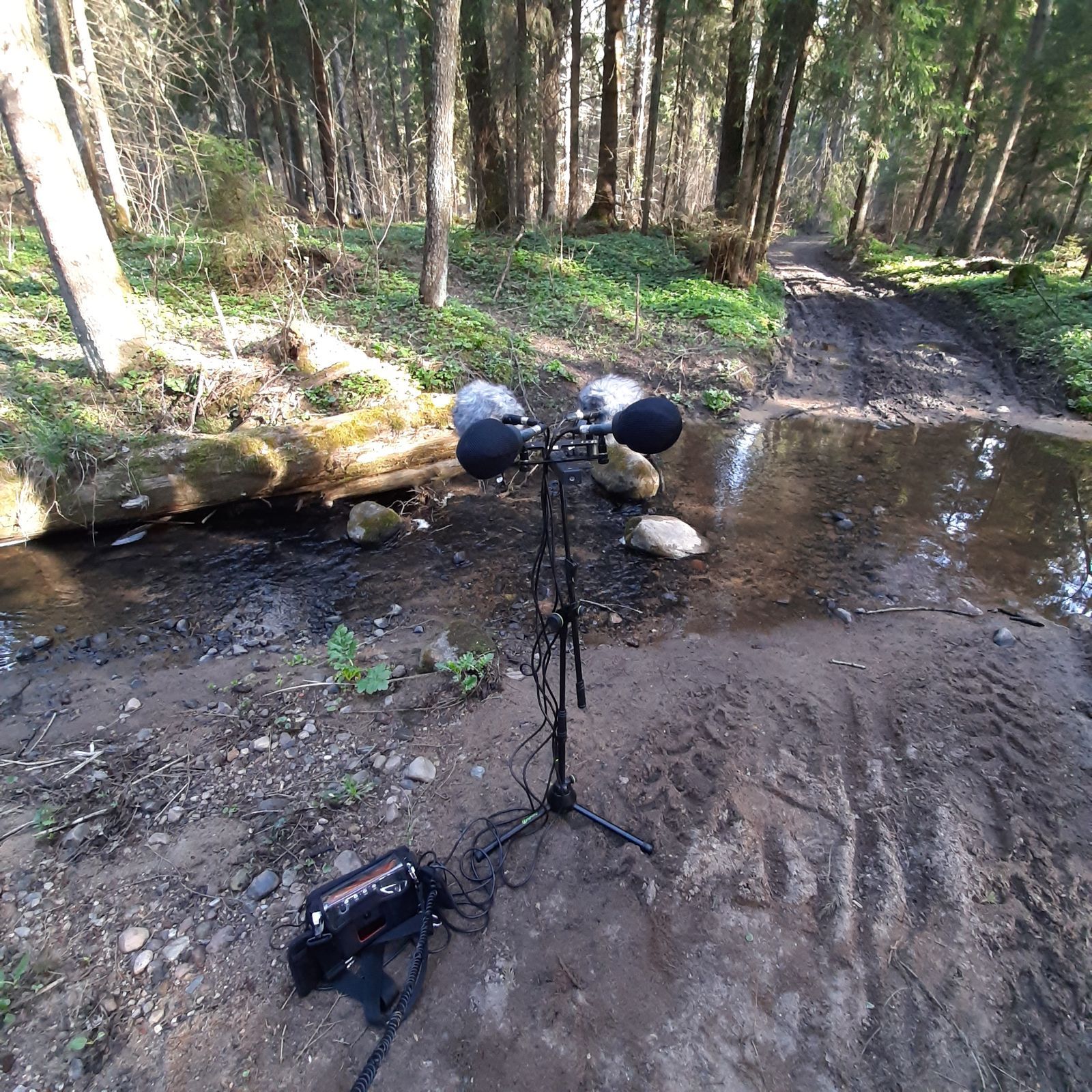 I founded this beautiful place near "Zaslavl" city in Belarus. 
L-R - Schoeps CMC6 2h Matched Pair
Ls-Rs - Audio Technica At4022 Pair
Meditative spring river and birds songs. Quadro Surround recording decoded to Stereo. 
Recorder used: Sound Devices MixPre-6. 

Mild forest atmosphere. Same setup. 

Another place with faster spring river flow.   
It will be a new library soon named "Continental Spring Forests and Parks". This lib. will be available in two versions: Stereo Recordings, Quadro IRT Cross and Ambisonic Downmixes and Multichannel IRT Cross and Ambisonic A-Format version in wav. PCM 24bit48Khz.